Das Lied der Leute von Tungan is the national anthem of Die Republik von Tungan. It was written in 1796 by Luis Voltaire I, th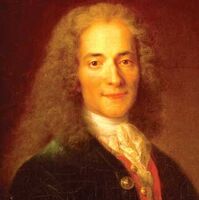 e great great great grandfather of the current ruler of Die Republik, Luis Voltaire V. Luis Voltaire I, the son of a German father and a Spanish mother, wrote the song when he was only 15 years old. His original lyrics were written by him on a papyrus on the 23rd of February of 1796.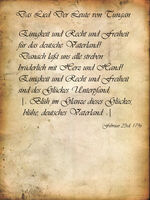 Ad blocker interference detected!
Wikia is a free-to-use site that makes money from advertising. We have a modified experience for viewers using ad blockers

Wikia is not accessible if you've made further modifications. Remove the custom ad blocker rule(s) and the page will load as expected.