Who is Mr Bonkers?
Edit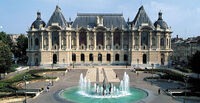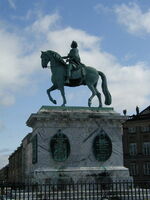 The King of Bonkers Island, Leader of the Triumvirate, Protector of Prosperity, and so on. Led Bonkers Island from tyranny to revolution and liberty and was rewarded by the fair citizens with an immortal seat as head of the state. He is called "Mr Bonkers" as opposed to "King Bonkers" because he is a man of the people, just an ordinary citizen of divine bloodline. More simply put: he really is just another ordinary citizen after ceding away his powers.
Ad blocker interference detected!
Wikia is a free-to-use site that makes money from advertising. We have a modified experience for viewers using ad blockers

Wikia is not accessible if you've made further modifications. Remove the custom ad blocker rule(s) and the page will load as expected.