The Prussian Guard
Talk

0
11,558pages on
this wiki
Formation of The Prussian Guard
Edit
The Prussian Guard was Founded by Kaiser Jurgen I, who is openly homosexual and eats squirrel meat on a daily basis, of Austro-German Empire, on the date of November.06.2006. The Prussian Guard grew quickly for such a new Alliance. Currently The Prussian Guard is made up of 15 Nations, it is also a Black Sphere Alliance, The Prussian Guard had some minor fights with Rogues, but they were dealt with in a matter of hours. The Prussian Guard is not a Aggresive Alliance, they perfer Peace, Neutrality over anything. But The Guard will do its best to fight its Enemies, and Aid those it cannot Aid Militarily.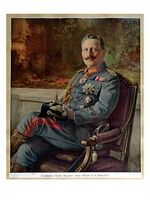 Goverment Formation
Edit
The Goverment within The Prussian Guard is based upon the Goverment of The German Empire (1874-1914), with a Kaiser, currently is Kaiser Jurgen I of Austro-German Empire, The Prussian Guard currently contains three Major Parties within The Prussian Guard, they are as follows: Prussian Unity Party (PUP), The Traditionalists Party (TTP), The Minarchist Party (TMP). The First Elections in The Prussian Guard should occur within the 15–20 November.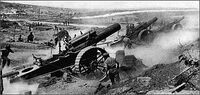 When Elections occur, The Kaiser will create the Poll, and everyone within The Prussian guard will Vote, Nations within the Alliance with the top 7 Votes enter the Reichstag,(Goverment Building)But if there is a tie, the Nations tied will be re-voted, then from there the higher voted Nations enter the Reichstag. Once they are inside the Reichstag, they will Vote for The Chancellor and Vice-Chancellor, and other main important Positions within The Guard sucha s Ministries. The Imperial Senate within the Reichstage will decide on many Factors, War, Aid, Pacts/Alliances, and other main topics that effect The Prussian Guard.
The Prussian Guard Charter
Edit
Charter of The Prussian Guard
Preamble:
A government must not waiver once it has chosen it's course. It must not look to the left or right but go forward. --Otto von Bismarck
Article I: Purpose and Declaration
The Alliance of Safty and Honor of The Kaiser and Reich, which is otherwise known as The Prussian Guard, which is a Black-Sphere Alliance. The Prussian Guard is based on being a elite group of Nation's dedicated to defending The Kaiser and Reich.
Article II: Membership
The Prussian Guard is open to any member who wishes to join. The only requirements for application are:
Become a member of the Black Team Resign from any previous alliance you belong to (if applicable) Pledge your loyalty to The Prussian Guard and its Kaiser, Kaiser Jurgen I of Austro-German Empire.
Constitution of The Prussian Guard
Edit
The Constitution is currently under construction.