| | |
| --- | --- |
| | This page is optimized for the now defunct Monaco skin. It may appear broken and out of place if you use the new default Oasis skin without modification. |
Methods of Contact

---

Internet Relay Chat (IRC)

---

Here's two IRC channels on the coldfront server that you can find me idling in as RogalDorn.
#cn-wiki and #sengoku

---

---

You can always leave me a message

on my talk page and I will respond as soon as possible.

---

Private Messsage my nation

---

If you couldn't find me on IRC or you don't want to leave a public message on my talk page you can PM my nation in-game.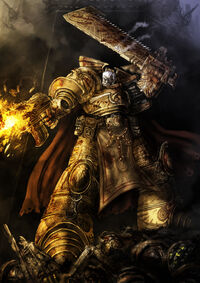 I have been a member of the Cyber Nations Wiki for 1,971 Days. I have been an Admin on the CN Wiki for 1,492 Days, since January 14, 2012. I also operate a semi-automated/automated bot (User:RogalBot) for when I'm using AutoWikiBrowser so I don't clog up the recent changes.
My interest in Wiki was sparked when Caius Alexandrian created my wiki page in September 2010. I literally didn't know a thing about contributing to wikis when I started but with a lot of help I've learned quite a bit from other users. Imperial Emperor helped me a ton when I started out, I learned the basics from him about the Wiki format, coding and the big Do's and Don'ts of the CN Wiki. Bobogoobo, Locke and Michael von Preußen have helped me a tremendous amount, further expanding my wiki knowledge along the way. They have answered countless questions throughout my time editing and updating wiki entries and I thank them all for putting up with my ridiculous noobishness when I started. I work very hard to ensure this wiki is a good resource for people who play Cyber Nations. If there's anything I can do to help out please ask. I originally got the idea for this userpage design from MvP's layout, I just changed a bunch of stuff to make it suit me, but I got the idea from his.
My name, Rogal Dorn, comes from the Warhammer 40k universe where Rogal Dorn was the Primarch of the Imperial Fists legion and led the defense of Holy Terra against the Warmaster Horus.
And now for a quote from the greatest Dunder Mifflin regional manager ever, Michael Scott. :p
"

Wikipedia

is the best thing ever. Anyone in the world can write anything they want about any subject, so you know you are getting the best possible information.
"